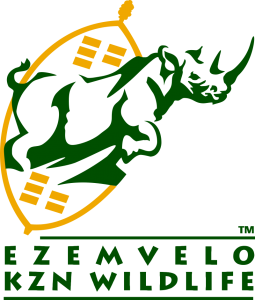 KRANTZKLOOF OPENING TIMES AND CONDITIONS
As per the announcement from the MEC for Economic Development, Tourism and Environmental Affairs, the Krantzkloof Nature Reserve will re-open to the public from Monday 8 June subject to the conditions below.
Entry Points and times:

Kloof Falls Entrance – 06h00 to 15h00 daily
Nkutu entrance (Valley Drive) – 06h00 to 15h00

WEEKENDS ONLY

Uve Road – CLOSED

Usage Conditions:

All visitors are required to pay the entrance fee and provide personal details as requested
Each visitor's temperature will be taken and recorded. No person with temperature higher that 38° Celcius will be allowed access into the reserve
All visitors must wear a mask while in the Reserve
Access to the reserve is limited to walking/running only
NO groups will be permitted and picnic sites will remain closed
Daily entry numbers will be limited

Other:

Forest Trail gates at Bridle Road will remain closed
**********
The above will remain in place UNTIL FURTHER NOTICE
---
Entry Fee
An entry fee is payable on entry to the Reserve –

R50 per adult (12 and over) and R20 per child (under 12)

Only CASH payments are accepted for entry fees
A handy visitors guide containing useful information and a map of hiking trails, is available at Kloof Falls picnic site gate – R20 each
Wild Card is NOT accepted – see http://www.wildcard.co.za/all-parks/ for more info.
Entry fees help maintain and protect the trails and natural treasures such as this reserve and to provide manpower for rescues and assistance in the case of an emergency. Please help to keep our natural areas safe.
---
Guided walks
Guided walks are conducted on the 1st and 3rd Sunday of each month by the Honorary Officers at a cost of R20 per person (plus entry fee)
No booking is required for the guided walks.
The first Sunday of the month is a strenuous 6 hour walk and is recommended for fit walkers only. Meet at Nkutu picnic site at 07h45.
The 3rd Sunday is a more relaxed 3-4 hour walk which can be enjoyed by all. Meet at Kloof Falls picnic site at 07h45.
Changes to the above will be posted on our Facebook page – click on the Facebook icon on the right
---
Reserve Rules
Please familiarise yourself with the Reserve Rules
---
Videos of Krantzkloof
A number of videos of Krantzkloof are available on YouTube by clicking the button on the right side of the page.